It is Craft Fair time in Northwest Arkansas! This Friday and Saturday, Designs By Kennedy with our custom metal art will be setup inside the Springdale Convention Center at 1420 S. 48th Street, Springdale, AR 72762. Rain or shine we are inside, plenty of parking without worrying about mud holes and getting stuck! Come check out all our new designs!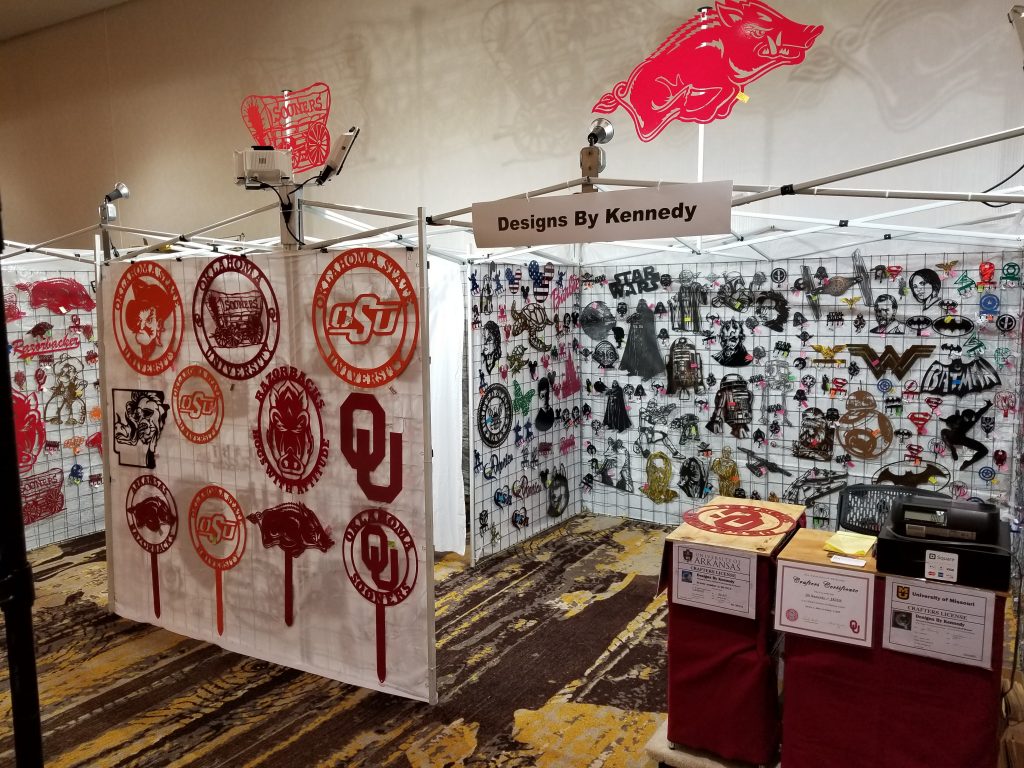 Check out all our unique metal art.
Follow us on Facebook at Dbk Kennedy and Pintrest.